Looking for a new job or a more satisfying career?
Workforce Solutions for Tarrant County (WSTC) continues to be your local employment and training resource. WSTC assists individuals in finding employment and connecting local talent with employers looking to hire NOW! Our Workforce Centers located throughout Tarrant County provide our customers with no-cost tools and resources that empower and enable them to obtain employment in the career path of their choosing.  We serve Tarrant County by offering both in-person and virtual services, to best meet the needs of job seekers. Come see us or call 817-413-4000 today! Click the button below to fill out our general interest form and a staff person will reach out to give you more information.
Fill out the form
Congratulations Class of 2023!
We recently celebrated our Adult Education and Literacy students Honors Society Induction and Graduation. Join us in celebrating these amazing students. To the class of 2023, in the words of your Graduation Speaker "You Did This!"
Learn more about the services we offer Tarrant County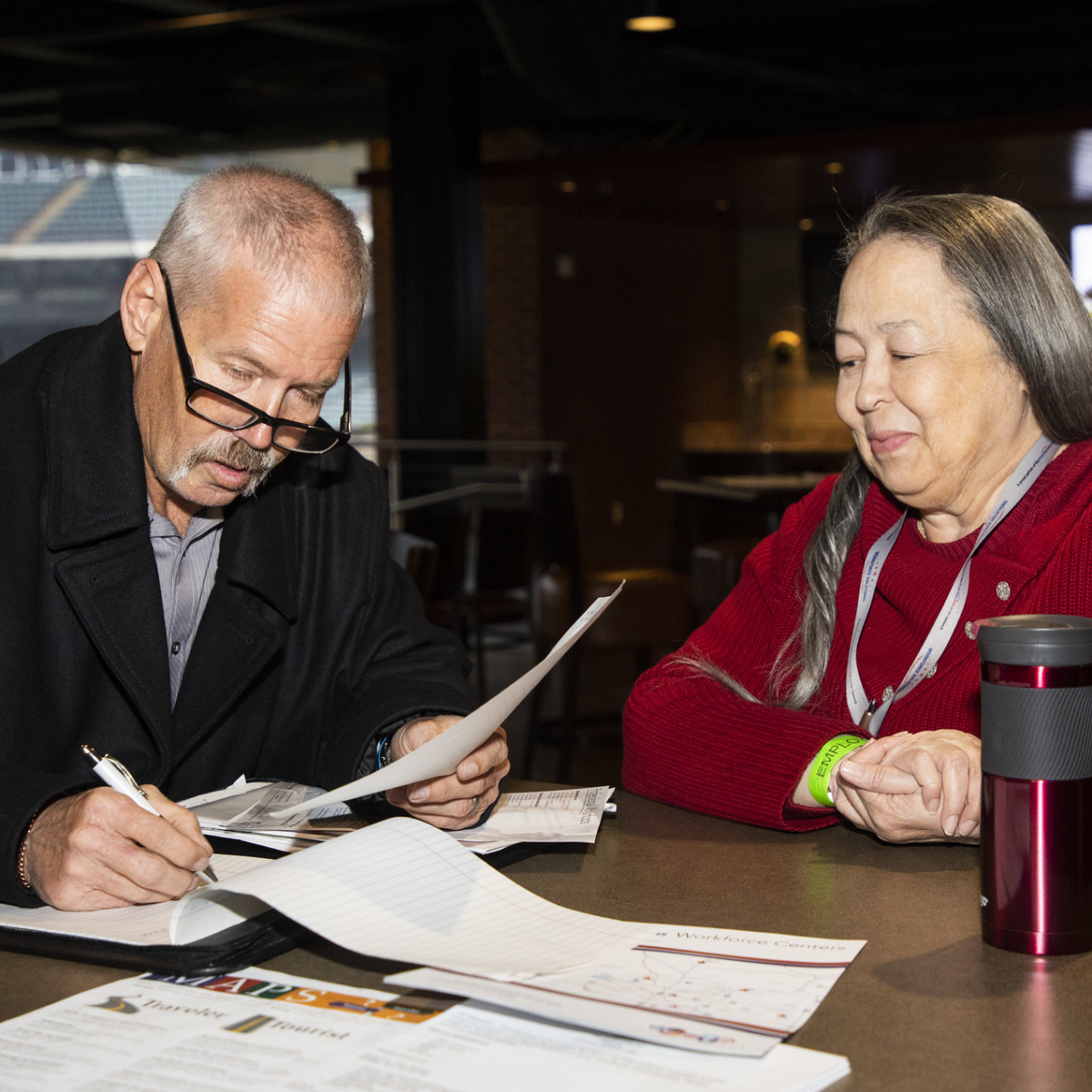 In-Person Services Available
We know that right now there is a lot of stress and uncertainty in our community and many are in need of our services. While virtual services are a great way to stay connected and get help, they may not be accessible to everyone in our community. Currently, our Workforce Centers are providing in-person services. View our locations by clicking the button below or give us a call at 817-413-4000 for more information.
View our Locations
Virtual Services
Get workforce services from the comfort of your own home or on the go! Check out all of our virtual services below. Please note, these services require an internet connection and a computer or mobile device. If you do not have access to this technology, visit one of our Workforce Centers where we have resource room computers available for job search activities.
View Virtual Services
Connect with Area Employers!
Job Fairs & Hiring Events
WSTC is connecting Tarrant County Job Seekers with Employers looking to hire NOW! We offer both virtual and in-person employment event opportunities to best meet the needs of Tarrant County job seekers and employers. Want to learn more click on the link below or email us at: events@workforcesolutions.net
Job Fair & Hiring Event Information
offered virtually and in-person!
MAPS Employment Workshop Series
Workforce Solutions for Tarrant County offers our MAPS Employment Workshop Series online or in-person! Whether you need help fine tuning your resume, working on your elevator speech, or want to know how to make yourself stand out in a stack of applicants, we have a workshop for you. Take a look at the upcoming sessions below you can find more information about each session by clicking on it. For more sessions visit our Events Calendar.