Looking for a new job or a more satisfying career?
Workforce Solutions for Tarrant County (WSTC) continues to be your local employment and training resource. WSTC assists individuals in finding employment and connecting local talent with employers looking to hire NOW! Our Workforce Centers located throughout Tarrant County provide our customers with no-cost tools and resources that empower and enable them to obtain employment in the career path of their choosing.  We serve Tarrant County by offering both in-person and virtual services, to best meet the needs of job seekers. Come see us or call 817-413-4000 today!
Fill out the form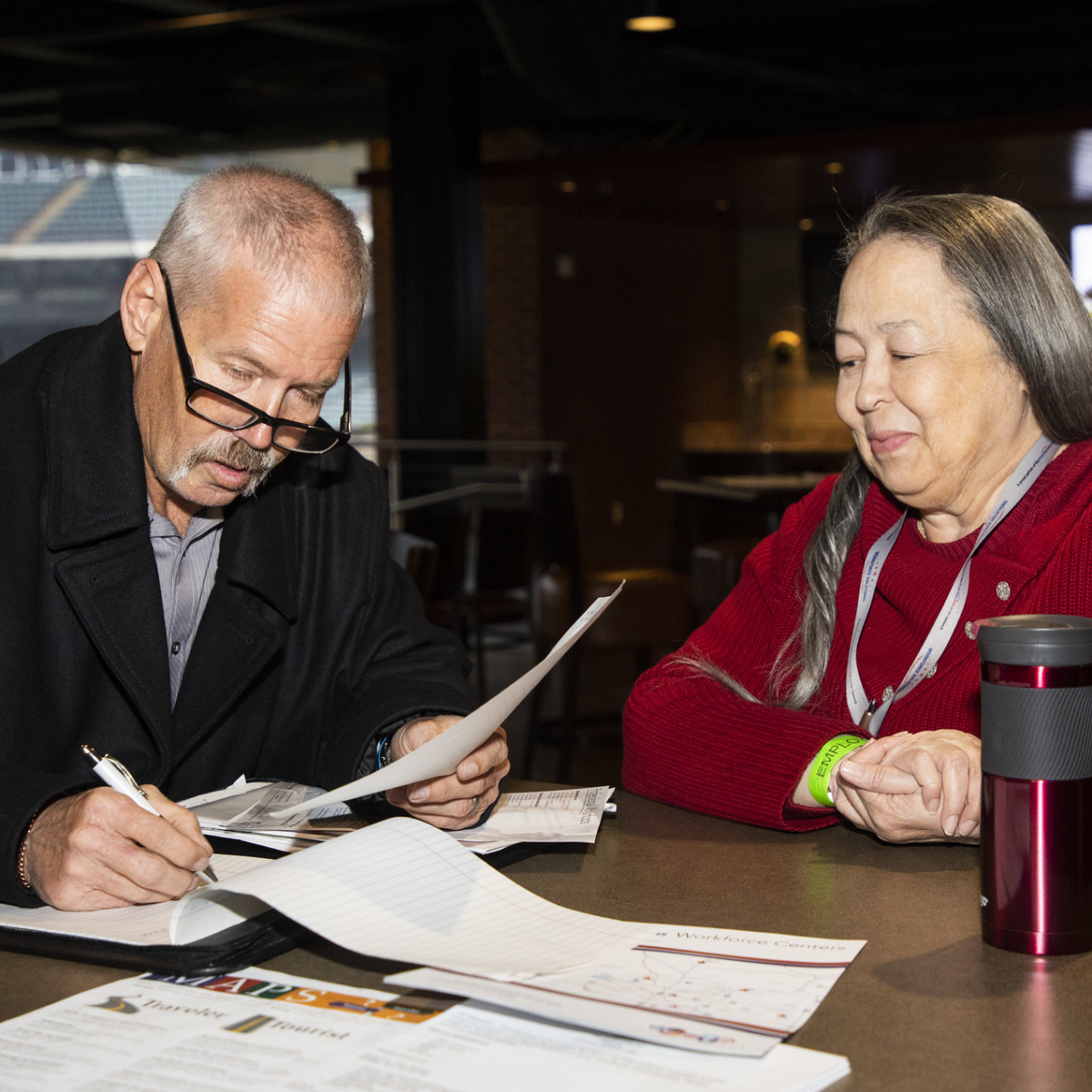 In-Person Services Available
We know that right now there is a lot of stress and uncertainty in our community and many are in need of our services. While virtual services are a great way to stay connected and get help, they may not be accessible to everyone in our community. Currently, our Workforce Centers are providing in-person services. View our locations by clicking the button below or give us a call at 817-413-4000 for more information.
View our Locations
Offering over 5,000 courses through FREE online learning platform
SkillUp Tarrant County
SkillUp® Tarrant County is helping us build a workforce ecosystem that supports positive economic development through services for job seekers and employers. This is a FREE resource available to all residents in Tarrant County. Job seekers can explore career pathways, view local job postings, register for free online learning, and receive workforce services. SkillUp Tarrant County lets job seekers know what skills employers are looking for and offers 5,000 e-learning courses and 130 Industry Credential tracks related to those skills. Meanwhile, employers can use SkillUp® to create free online new hire training, as an affordable way to upskill their current workforce, and as an assessment and hiring tool. Click the button below to create your free account today.
SkillUp Tarrant County
Dad's Resource Guide
Workforce Solutions for Tarrant County and the Fatherhood Coalition of Tarrant County partnered to create a new and improved Dad's Resource Guide. The Dad's Resource Guide is a comprehensive list of human resources and services available to the residents of Tarrant County and surrounding areas. Previously, the Dad's Resource Guide was distributed as a pocket sized booklet that Tarrant County Residents could refer to anytime they were in need of services. Now, individuals can access this great guide from any computer or mobile device! As always, we will continue to provide printed versions of the booklet for individuals who do not have reliable access to a computer or the internet. Click the button below to begin browsing all that Tarrant County has to offer!
Browse Dad's Resource Guide
Career Coach powered by EMSI
Workforce Solutions for Tarrant County is proud to announce the launch of Career Coach, powered by EMSI. This amazing online tool gives Tarrant County residents the ability to research local careers and training programs like never before. Watch the video to find out more or click the button to launch Career Coach now.
Launch Career Coach Now!
Connect with Area Employers!
Job Fairs & Hiring Events
WSTC is connecting Tarrant County Job Seekers with Employers looking to hire NOW! We offer both virtual and in-person employment event opportunities to best meet the needs of Tarrant County job seekers and employers. Want to learn more click on the link below or email us at: events@workforcesolutions.net
Job Fair & Hiring Event Information
Same great workshops, now online!
MAPS Virtual Sessions
Workforce Solutions for Tarrant County is now offering our MAPS Workshops online! Whether you need help fine tuning your resume, working on your elevator speech, or want to know how to make yourself stand out in a stack of applicants, we have a workshop for you. Take a look at the upcoming sessions below and be sure to register for each session you would like to attend. You can find the registration link for each session in the event descriptions.